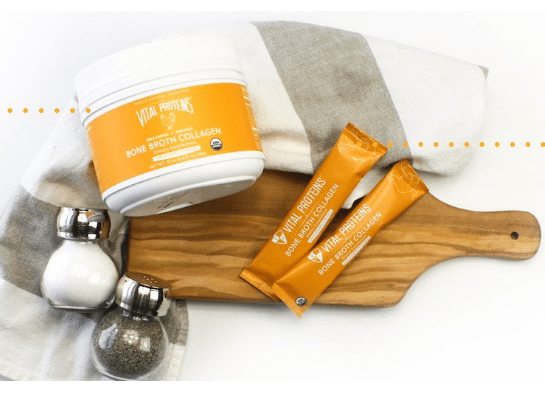 Are you wanting to enjoy the benefits of bone broth, but don't have time to make your own?  I completely understand.  As much as I do enjoy making my own bone broth, I don't always have time, but I do want to enjoy the benefits and flavor that come with a nice cup of bone broth.
I have started using Vital Proteins collagen products over the past year and am enjoying the benefits of consuming collagen on a regular basis.  Vital Proteins recently introduce the 1st USDA Organic Bone Broth powder.  It's a great option for anyone looking for the benefits of nutrient rich bone broth in an easy-to-use powder.
The Organic Free Range Chicken Bone Broth has a neutral flavor that mixes easily into water, savory beverages and recipes.
Add this staple into your healthy kitchen!