Gray Star Health
Educating, encouraging and empowering others to lead happy and healthy lives.
Gray Star Health offers personal training, health and nutrition coaching programs.  Services are always customized to the individual needs of the client or group.
Whether the goal is increased energy, better digestion, hormone balance, fat loss and/or muscle gain, stress reduction, or a little bit of everything, Laini will help create a vision and plan that allows positive changes to occur.   Lifestyle and nutrition programs offer clients BETTER health using the D.R.E.S.S. for Success Program
GOALS
Increased Energy
Better Digestion
Hormone Balance
Fat Loss and/or Muscle Gain
Stress Reduction
All of the Above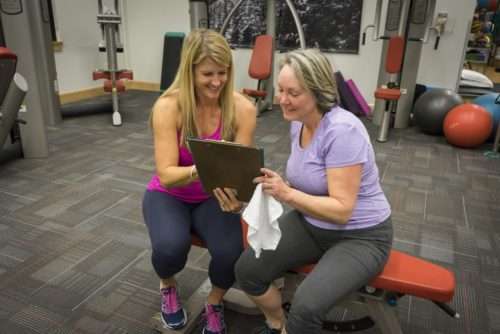 D.R.E.S.S.
Diet and real food nutrition,

Rest and recovery with adequate sleep

Exercise intuitively with mindful movement

Stress reduction and self-care

Supplementation to supports the healing process
Emphasis on education is a priority in order to empower personal responsibility for sustaining health and self-care. Learning to trust the body's infinite wisdom, rather than fad diets and trends, is the key to not only look good but to feel great too!
Personal Training
Gray Star Health of Bozeman, offers a variety of group and individual workout program options to help you lose weight, improve your health and fitness, increase strength, endurance, function, balance, flexibility and coordination. Laini Gray specializes in functional strength and conditioning fitness workouts and makes working out fun.
Nutrition Coaching
Our bodies have an innate ability to sustain health and the food choices we make each day can either support or diminish this ability. The food we eat literally has the ability to nourish us or deplete us.
Most people don't realize that nearly all health issues can be linked in some way to poor food choices.
Health Coaching
A Health Coach is a mentor who works with clients to achieve their personal health goals. Achieving optimal health and well-being requires a functional and holistic approach that focuses not only on diet and exercise, but also on mindset, healthy movement, proper nutrition, hydration, stress management, adequate rest and restoration and other physical, emotional, social and environmental factors. It is important to look at the whole person and aim for health in each of these areas to achieve lastly change.
Functional Diagnostic Nutrition
Gray Star Health takes coaching services to another level by utilizing the principles of Functional Diagnostic Nutrition® (FDN). As a dedicated practitioner, Laini helps clients restore and rebuild health by investigating diet and lifestyle factors, as well as underlying hidden causes and stressors at the root of their complaints, symptoms and lack of well-being.