Nutrition Coaching
Our bodies have an innate ability to sustain health.  The food choices we make each day can either support or diminish this ability, which means the food we eat literally has the ability to nourish us or deplete us.  Most people don't realize that nearly all health issues can be linked in some way to poor food choices.  As a nutrition coach, Laini works with clients to help them discover how to support their health by upgrading their food choices choose foods that nourish the body.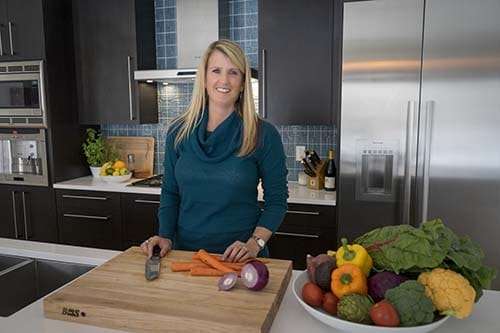 Personalized Nutrition Recommendations
Laini works with clients to create personalized nutrition recommendations that address individual needs, goals and health concerns. Nutrition recommendations are based on the most current science and up to date research.  She seeks to inspire her clients to become more intentional with their eating behaviors and to adopt new eating strategies and habits that nourish the body and improve overall health and well-being.
Whether you are trying to lose weight, improve energy and optimize your health or you are seeking guidance to regarding specific health concerns or chronic health issues, Laini can help.
How Important is Nutrition?
Nutrition is important in every aspect of our life. It plays a role in our ability to maintain a healthy weight, have energy throughout the day, be able to think and learn, and is vital to our growth and repair processes. But there are many other conditions that can be improved with proper nutrition. Food cravings, gas, bloating, constipation, fatigue, brain fog, arthritis, bone loss, muscle pain, pre-diabetes and diabetes, frequent colds and infections, hormonal imbalances, allergies and headaches can be positively influenced with the appropriate nutrition recommendations.
Nutrition Coaching Options
Gray Star Health offers a variety of nutrition coaching options. Development of a plan based on your health, genetics, lifestyle, goals and health concerns, will include nutrition recommendations as well as supportive supplementation to support proper function of various systems in the body.   Also included in your plan will be lifestyle recommendations such as healthy exercise and stress management techniques, recipes, meal plans and specific behavior strategies to facilitate your success. Ongoing support is available to keep you on track and motivated to follow through with your commitment to improving your health.
Interested in Nutrition Coaching?
Other services offered by Gray Star Health of Bozeman Montana: