Vital Proteins helps people feel better and live fuller lives through whole-food-based nutrition. Our Collagen Peptides, found in a blue tub, introduced the benefits to people everywhere. It's our goal to help you feel your best, give your best, and look your best.
We do that by providing a way for your body to boost collagen production with natural, minimally-processed and clean label products.
Collagen is the vital building block of our bodies including skin, hair, nails, bones, and joints. Our bodies cannot synthesize enough collagen on their own and our diets today contain minimal collagen. Supplementing our diets to ensure that our bodies are enriched with collagen is important to overall heath, fitness, wellness and vitality.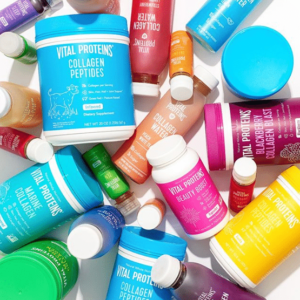 Wellevate from Emerson Ecologics
Emerson Ecologics offers a diverse selection of high-quality vitamins, herbals and nutritional supplements from trusted manufacturers.  Emerson is widely recognized for their innovative Emerson Quality Program (EQP), a rigorous quality assurance program designed to ensure that supplement manufacturers meet or exceed FDA guidelines and follow best manufacturing practices.
Wellevate is a convenient way to select and purchase from over 275 brands of professional-quality nutritional supplements, vitamins, and natural health products that have met Emerson's high quality standards.
As a follower of Gray Star Health, you can receive preferred client pricing on Emerson's products through the online wellevate℠ dispensary.
To purchase your favorite supplements and more, you will first need to create an account;  click here to set up your wellevate℠ account.  Setup is quick and easy!
MegaSporeBiotic™ is a 100% spore-based, broad-spectrum probiotic clinically shown to maintain healthy gut barrier function. This unique all-spore formula effectively RECONDITIONS the gut by promoting microbial diversity and maintaining key health-promoting, commensal gut bacteria. MegaSporeBiotic™ boasts a 5-year shelf-life, does not require refrigeration, and maintains efficacy during antibiotic therapy.
Check out MegaSpore Biotic and the Total Gut Restoration line of products from Microbiome Labs.
As a follower of Gray Star Health, use "GrayStarHealth" as your patient direct practitioner code to set up an account and place an order.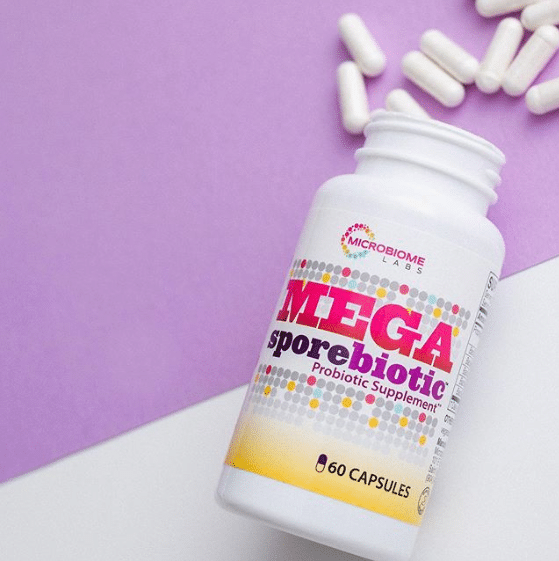 Near Infrared Light & Heat Therapy
Enjoy the full-body detoxification and revitalization of near infrared sauna therapy in your own home. SaunaSpace red-filtered incandescent light provides the full-spectrum of healing and detox wavelengths for therapeutic grade near infrared mitochondrial stimulation.  Sauna Space has no UV or blue light, no flicker stress and zero EMF.  An intelligent design and unparalleled quality for the most safe and transformative healing you'll ever experience.
To learn more about the science behind near infrared sauna therapy and to shop the variety of in-home sauna options, visit the link below.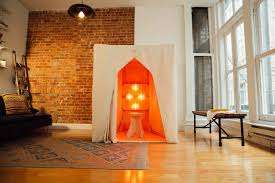 You won't find a healthier meat snack. Bison Bites are the only 100% grass-fed bison jerky that are also sugar free!  Each batch is hickory smoked, adding only organic spices & herbs.
A keystone species of the American Prairie, bison are essential in protecting our ecosystem. We're on a mission to restore bison to their home in Montana, regenerate our native grasslands and offer bison products that retain their natural health properties – grass-fed and sugar free.
To learn more about the Roam Free Ranch and shop their products visit the link below.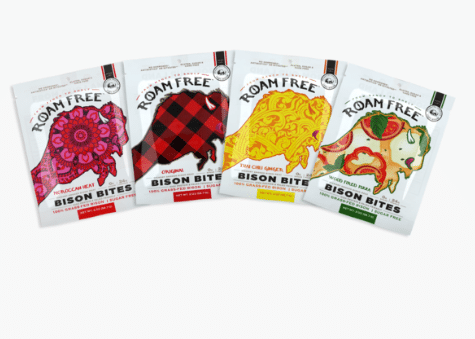 Functional Diagnostic Nutrition Practitioner Training Program
"Our mission is to educate as many people as possible how to get well and stay well naturally so that they, in turn, may educate others."– Reed Davis, Founder 
The Functional Diagnostic Nutrition® (FDN) Certification Course provides training in functional lab assessments and client intake methods that lead to highly individualized targeted protocols. Certified FDN Practitioners are able to recognize patterns of imbalance in the body, identify healing opportunities and create powerful holistic health rebuilding programs using FDN's proven D.R.E.S.S. for Health Success® protocol.
This certification program is perfect for health coaches, personal trainers, chiropractors, nutritionists and other health professionals looking to enhance their knowledge, resources and skillset to truly help their clients. You'll receive comprehensive training plus case management assistance on specific functional lab tests and protocols. Many providers have built their reputation and business success upon what they have learned in the FDN course and improved their own health in the process.

*Some of the links on this page are affiliate links, which means Gray Star Health, LLC makes a small commission on items purchased via these links.  Thank you for supporting Gray Star Health, LLC approved partners.